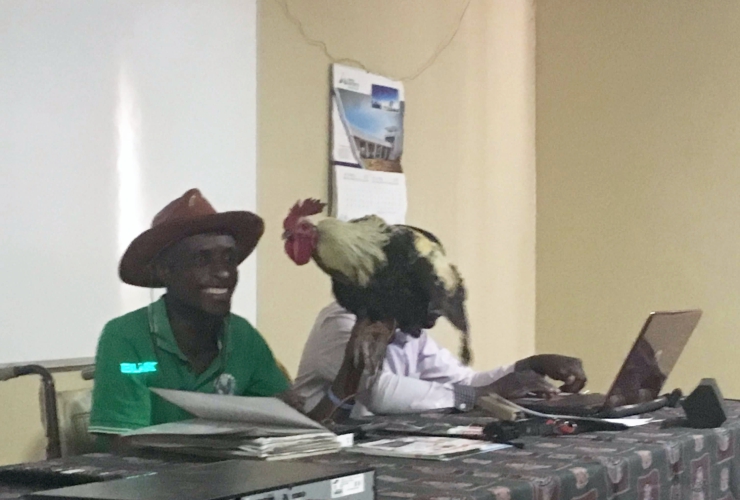 Education is not simply for the kids! Our Zambia Director, Maggie Indopu, sponsored our second annual agricultural seminar for local vulnerable farmers during the third week of October. However, as part of our desire to interlink our programs, our scholarship students were an important component of this training.
Some of our scholarship students noted that they were eating much more, and much healthier, during their months of boarding then when they went home. In addition, our students' parents expressed concern about losing the assistance of their adolescent children to school.
And thus began our agricultural training program. Our first year of training was in 2017, shortly before the planting season began. The participants were almost exclusively the female heads of household for our scholarship students. And the training had three foci: (1) improved farming methods; (2) poultry raising; and (3) accessing Zambia's new farming input program for vulnerable families. The participants were effusive in their praise.
This year, the training focused on crop diversification. Training was provided by specialists from the Zambia Ministry of Agriculture. Many of the participants from 2017 attended, but this year they brought their friends and neighbors. And last year's participants were not just participants—they also acted as mentors to the newcomers.
This year's emphasis was on crop diversification. Corn is the staple in the Western Province, so this year the farmers learned how to grow such other crops as soybeans, ground nuts, and sweet potatoes.