WISE'S New Assistant Education Coordiator – In His Own Words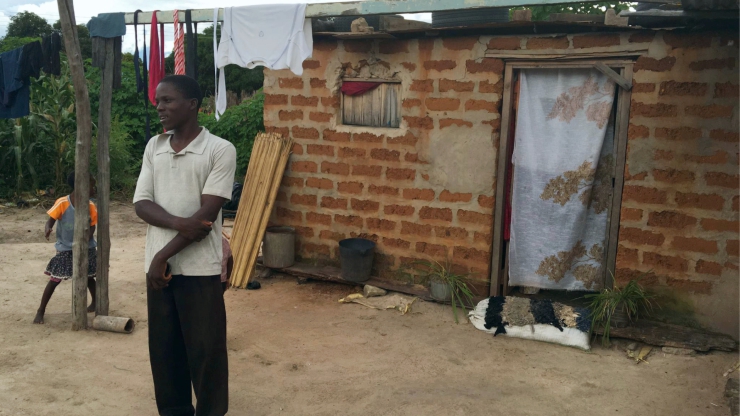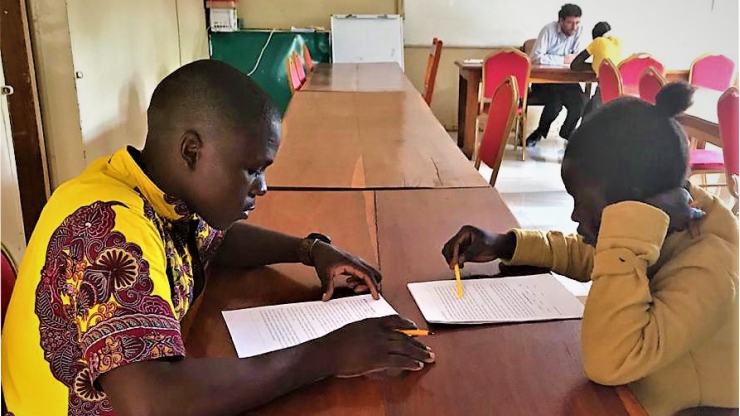 WISE'S New Assistant Education Coordiator – In His Own Words
In September of 2022, Humphrey Kuwaya joined WISE Zambia as its Assistant Education Coordinator, following his graduation from the University of Lusaka with a bachelor's degree in community development. This is his story, in his own words.
This is a brief narration of my story before, during and after the WISE scholarship. I start with my family and academic background. I then discuss how I first learned of WISE, the
impact of WISE scholarship on my life, achievements, and future plans and finally conclude by how I intend to "give back" for the opportunities I received.
I am Kuwaya Humphrey, born in a family of two and six, on my mother's and father's side
respectively. Both of my biological parents are deceased; my father died when i was in my 2nd grade while my mother died when I was doing my ninth grade.
I was born in Kaoma, Western Province, Zambia. I started my first grade at Mulamatila Basic School in 2002 in Kaoma. I later relocated to the town of Kalabo [approximately 300 kilometers from Kaoma] where I continued from 2nd to 7th grade (2003-2008) at Kanchumwa Basic School. My father died in Kaoma while i was doing my fourth grade Kalabo.
In July of 2008 I relocated back to Kaoma. There, I continued my 7th grade in 2009 at Sishekanu Basic School [now known as Presentation Sisters Secondary School] where I also did my 8th and 9th grade (2010 – 2012).
I could not continue with my seventh grade in 2008 as admissions were difficult, coupled with the fact that I did not have a transfer letter from Kalabo. Thus, my mother had to wait for the following year's admissions. However, I failed my first attempt of 9th grade in 2010 that made me repeat and pass my second attempt in 2011.
Unfortunately, my mother died right around the exam period. Other relatives became my guardians.
I did my grade 10 to 12 at Kaoma Secondary from 2013 to 2015.
I first came to know about WISE in late in the first term of my 10th grade in 2013. At this point, I realized that my guardians were not able to fully support my academics financially. Hence, I went back to my former teachers at Sishekanu Basic School for referrals for scholarships. My science teacher—a teacher I was particularly close to—highly recommended that I try WISE for a scholarship (he also recommended other organizations, such as CAMFED, as I recall).
With my uncle barely able to help pay for my school fees in my 10th grade, I applied for a WISE scholarship in the early second term of my 10th grade and was put on WISE scholarship in January, 2014 (11th grade).
With that in mind, my experience on the WISE scholarship has been wonderful as all fees
were covered including school supplies as well as social support (mentorship, etc).
Had it not been for WISE, it is obvious to me that I couldn't have reached my tertiary level when it comes to academics. Socially, my world perspective would have been limited due
to lack of education; my education has instilled a mind of unlimited thinking in me today. Economically, WISE has given me something that I can use to transform the economic status of my family members and the community; a life of skilled workforce (to be able to monetise my skills amidst opportunity identification and exploitation). There is now more hope of breaking the chain and generational poverty in my family than before.
Currently, I have just achieved my first highest academic qualification (Bachelor's Degree in Development Studies) from the University of Lusaka. I am now able to assist my Grandmother to put food on the table as I am now working as the Assistant Education Coordinator at WISE Zambia. This took both huge efforts and commitment from both myself and sponsors (WISE as well as family). That can't be overemphasized!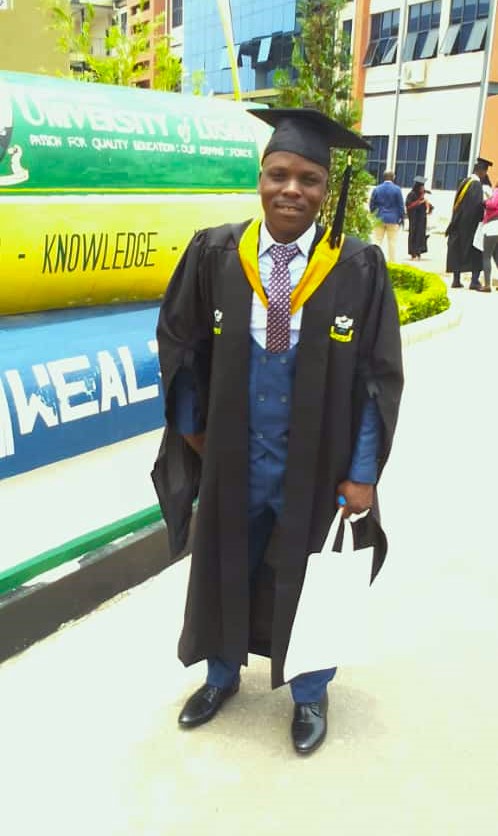 My future hopes and dreams are focus on attaining academics (specialising in Monitoring and Evaluation, Project Management as well as Regional Planning). Above all, my dream is to uplift both my standard of living and my family's, economically and socially if not at all spheres of life (break the chain of poverty). If possible, no one should suffer like I did.
Lastly, I recognise the value of paying back as an important aspect of keeping the scholarship alive for a long period of time; for lack of a better term, sustainable. A way to be able to guarantee support for more other resource poor boys and girls in future. This is why I plan paying back by giving 10% of my gross salary for seven years from my second year of employment.
Not limited to financial ways of paying back, I plan to go beyond my work duties to volunteer my skills when needed in my community to mention but a few.
In conclusion, it is all thanks to WISE support that I'm even able to both count my achievements and able to see possibilities of livelihood today as opposed to a view of impossibilities before.
Thank you for reading my story!
US Director note:  Humphrey has been giving back for years. He has been mentoring younger WISE Zambia scholars for many years. He has volunteered his services for WISE Zambia throughout his college career. And he will be instrumental in WISE's expansion, leading the effort to open our first branch in another deserving community, Lukulu.