As traffic jams in between the intimidating yellow Cabinet building and the presidential grave site (Embassy Park) in the Lusaka morning rush-hour, motorists are stuck along the Independence avenue. As one looks through the car window in the West, they are reminded of the country's decision makers and designers of its rise and fall. On the East is the reminder of the end of all humans no matter how far the ladder of life afforded and rewarded their desire, will and determination; mausoleums of Zambian late presidents. Those that lie in those mausoleums are a daily reminder to those in the yellow building of the sacrifice that they made that Zambia may be what it is.
Kenneth David Kaunda popularly known as KK was not a man of common ways. He retired form presidency in 1991 with money not more than one million kwacha in today's stand, yet he could have helped himself with the public coffers with no one to question him given the office he occupied. This admirable integrity though not looked into seriously, gives the country its strong leadership model foundation.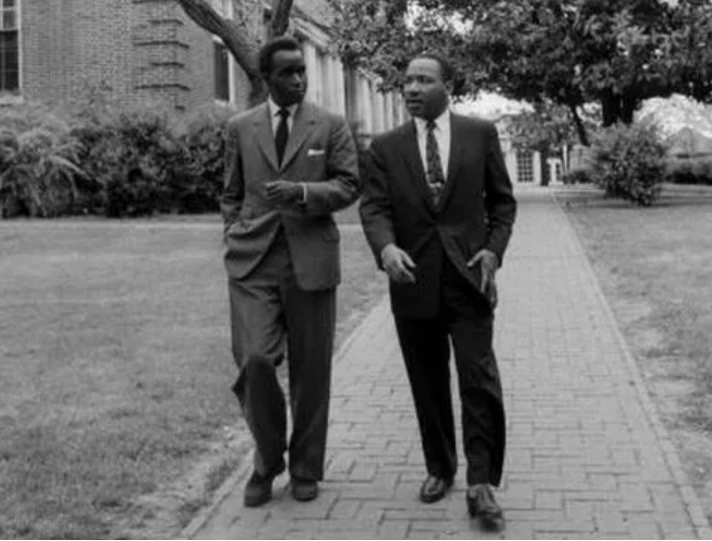 KK is immortalised in so many ways that we still few are not enough. The first national football team was named Super KK 11, the leading national high school is called David Kaunda Technical School and Kenneth Kaunda Metropolitan University, one of Lusaka's densely populated residential area is called Kaunda Square, and every town in Zambia has a Kaunda Square, school hostels at Sesheke High School are called Kaunda Girls and Boys, and the country's biggest international airport is called Kenneth Kaunda International Airport. Fashion also has been left behind; a short-sleeved suit is called Kaunda suit in Zambia, and surrounding countries and also Tanzania and Ghana. Apart from Kwame Nkurumah, he is the only states person in Zambia whose statue stands above a height of two metres in a public space.
The history of SADC countries is a lie and incomplete without Kenneth Kaunda in it. He made Zambia a home and training ground for freedom fighters using national resources. To today, some houses that were occupied by famous people like Thabo Mbeki are still standing and declared national heritage places. No matter how poor Zambia was, KK never afforded it an excuse not to help in liberation of the regions, 'to be kind does not need one to be rich' he would tell fellow citizens who would grumble at his action and effort.
He was a champion of education and academic excellency with so many milestones that look doubters in the face. Taking over the mantle of national leadership in 1964 from the British colonial rule, the citizens were poorly if not ill-educated and the infrastructure was almost non-existence. He introduced free-education for all and heavily invested in construction of learning institution at various levels. Not only was education free, the learners received support in terms of transport, stationaries and uniforms. With this, citizens were captured into the 'build the university of Zambia' campaign that was realised in 1966 through donations of all kinds. Other significant higher education institutions that were built include Evelyn Hone College, National Resource Development College, National Institute of Public Administration, Cooperative College of Lusaka, Livingstone and Lusaka School of Trades, National Technical College of Ndola and Zambia Institute and Zambia Institute of Technology (presently Copperbelt University), Copperbelt Secondary Teachers' College (COSECO, presently Mukuba University), Kwame Nkurumah College of Education, National College of Management and Development Studies (presently Mulungushi University)  to mention but a few.
National unity and rural development is another shining achievement that was driven by KK. For the 73 ethnic groups in Zambia to live together in harmony and unity, a deliberate agenda had to be pushed. The slogan, 'One Zambia, One Nation' was brilliantly born and glued a widely diversity. This was to tell every citizen of the 752,618 square kilometres country that the nation was bigger than individual and tribe, therefore no tribe was above the other. He further encouraged intermarriages and civil servants to work in areas that are not their homes. Being a guitarist and lover of music, he composed and sung a nationally loved song titled 'tiyende pamodzi ndi mutima umo' which means 'let us move together with one heart'.
Here is to summarise who KK was; A servant of God and friend to man. His leadership and ideology coined Humanism put God first, last and best for the sake of the Earthly citizens as a family. In his view, worshipping God in Zambia was to be under one umbrella for national unity and religious oneness. This resulted into merging of many churches into the present-day United Church of Zambia.
In his life and death, Kenneth David Kaunda the eighth and last-born son of Reverend David Kaunda was born on 28th April 1924 and died on 17th June 2021 is an African hero and a model leader.
By Arthur Mapanza
Kaoma, Zambia